Braude is a trading division of Heatrod Elements Ltd, a member of the Backer Group
Industrial equipment for use in process liquids typically found in metal processing and chemical manufacturing
We are known as specialists in thermal process equipment for highly aggressive and corrosive liquids and we can supply heating equipment for most industrial process applications.
Our services include design and advice on the most suitable heaters for your needs, selection of heaters and associated equipment all of which is backed up by our technical service team. Please contact us for technical advice.
Braude products include electric tank heaters, heat exchangers, pumps, controllers and a range of accessories all designed for harsh industrial processes. Braude products are used in applications such as:
Metal processing - from electroplating to stainless steel pickling
Electronics industry and PCB manufacture
Chemical processing
Water industry
Other applications include those where the inert properties of the products do not cause any contamination of the solutions, such as:
Medical and pharmaceutical
Biochemical processes
Fish aquaria and farming


Heatrod Factory in Bolton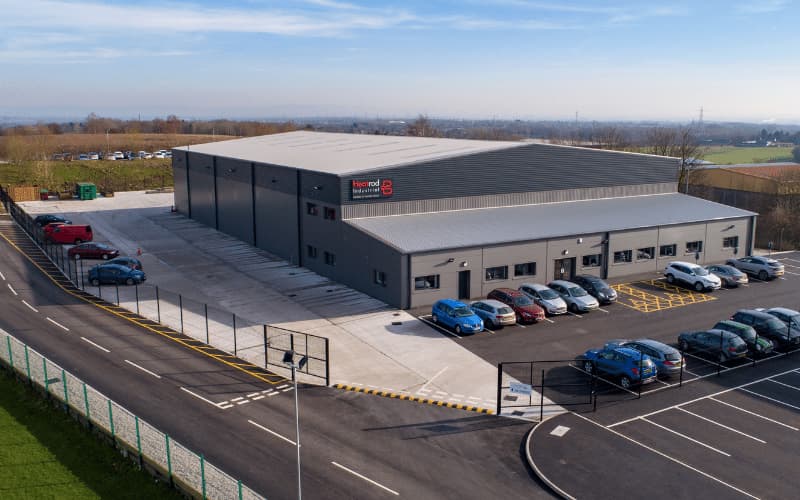 All Braude products are produced in Heatrod's modern factory in Bolton.
Heatrod is a member of The Backer Group and part of the global NIBE Element Group, one of the world market leaders in the design and manufacture of components and solutions for intelligent heating and control. Says Simon Ellam, Managing Director: "When I joined the company in 2013 I sat down with the team from the head office in Sweden and we set out a very specific strategy to target the industrial market and grow this area of the business. We have already made huge strides in this direction, but our new premises provide us with a fantastic base from where we can develop even further."
The move has also helped to streamline Heatrod's manufacturing processes, reduce waste and improve energy efficiency, providing a much more cost-effective base for production.
Braude has always maintained a commitment to produce products and service of the highest quality, with fully documented procedures and product records. All equipment is tested and inspected before leaving our workshops.
Our quality systems are accredited by UKAS and approved to ISO 9001:2015 in addition we are certified to ISO 14001:2015.