BRAUDE have introduced an additional option for the Popular range of heaters. This consists of a 2 part lead, the first immersed section is still manufactured as an integral part of the heater using Braude special fluoropolymer cable. The second non immersed part consists of standard electrical cable joined to the heater lead with a secure waterproof splice. This construction maintains the corrosion proof properties of the heater whilst allowing for easier termination for the electrician saving both time and money.
The chemical lead section should be long enough to reach above the surface of the liquid. The splice must not be immersed. The high liquid level is clearly marked on the lead with a red ring.
The splice is rated to IP64 (splash proof) however, it has been fully tested in our own laboratory under full immersion at elevated temperature with no adverse effect for a sustained length of time.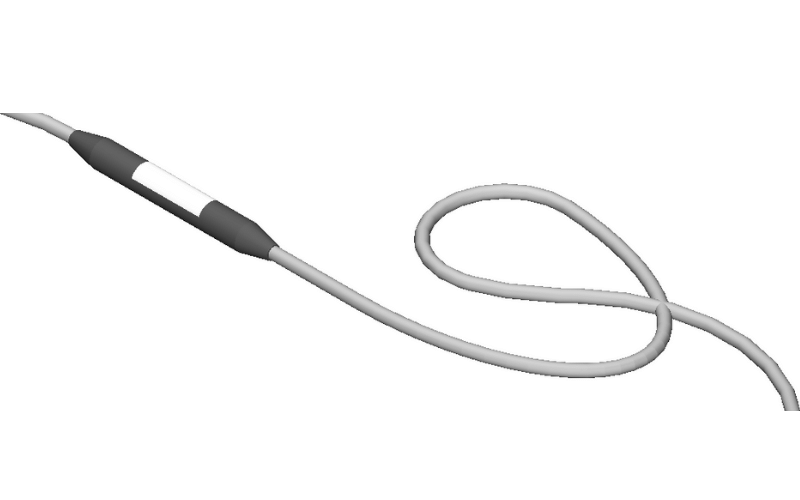 Electroplating
Electroless Plating
Chemical Polishing
Hard and soft Anodising
Frost protection for chemical tanks
Marine water


Will not corrode
Easy to install
Supplied with hanging brackets or standoffs
Low watt density
Anti deposit element
Fully flexible cable
High thermal efficiency
Technical data

| | |
| --- | --- |
| Application | Popular Flex is available to all Popular heaters |
| Dimension | Standard heater lead length + required cable length |
| Connections | The chemical lead section should be long enough to reach above the surface of the liquid. The splice must not be immersed. The high liquid level is clearly marked on the lead with a red ring. |
| Additional | The splice is rated to IP64 (splash proof) however, it has been fully tested in our own laboratory under full immersion at elevated temperature with no adverse effect for a sustained length of time. |