Thermaster OTP Over Temperature Control
High temperature safety controller designed to switch power supply off to heater in the event of low liquid level. This controller is designed to prevent catastrophic damage to plant and equipment.
Utilises a standard Braude sensor held in place with and OTP holder enabling accurate sensing of high element temoerature. This is linked to a Thermaster OTP controller with a single fixed set point to turn of the heater.
The probe may be retrofitted to an existing Polaris Popular heater.

POLARIS HEATERS ARE INTRINSICALLY SAFE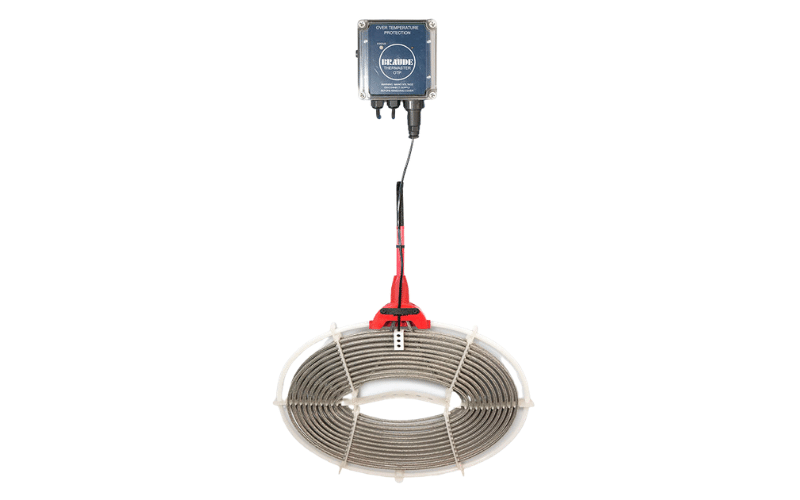 Most Braude electric heaters
Process areas where overheating is a concern.
Ultimate prevention of overheating
Protection of plant and equipment
Can be retrofitted to existing heater installations
OTP Technical data

Enclosure

Surface mounted to IP65

Dimension

Controller 125mm x 125mm x 75mm

Connections

Probe connection via Braude 2 pin plug.
Mains 240V flying lead 1m standard

Output Mains 240V flying lead 1m standard.

Volt free option available

Additional

Fixed set point preset to suit solution temperature.

Compatible with all Braudemaster controllers