Braude Control Panels are normally IP65 rated minimum. All panels would normally be suitable for wall mounting but can also be providedwith frames for free standing.
Panels can link to the Braude range of controllers or can be supplied with their own panel mounted display units. All panels are robust, safe and manufactured from high quality materials
Accurate temperature control is essential for modern complex manufacturing plants and production processes. Besides the high demands of the industry there is a need for simple and vigorous products for the construction and building business sector.
BRAUDE identified this important core process and permanently invests in research and development of new components. An economic and efficient measurement and control technology saves energy, increases safety and the lifecycle of our electrical heaters and systems through measurement, control, monitoring and sensors.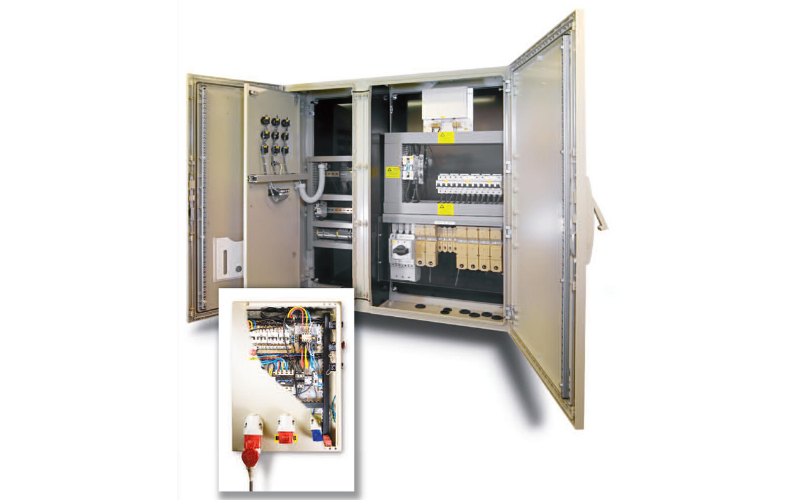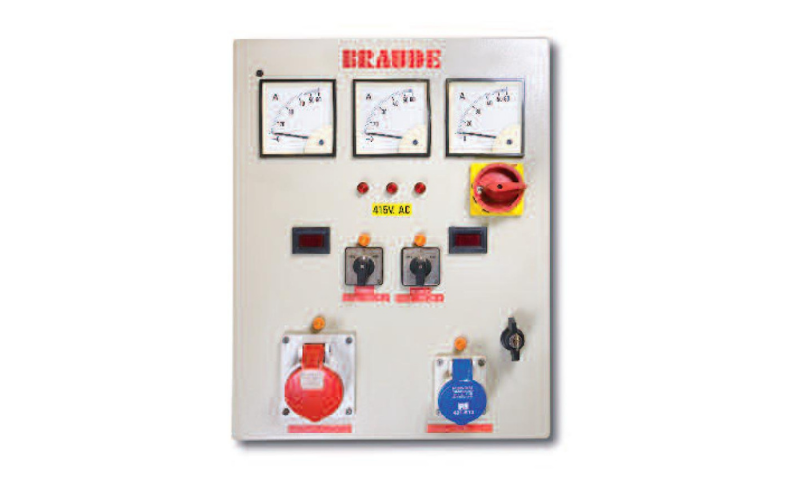 Heater control
Pump control
 
Custom built to suit your installation
Compatible with all Braude control equipment
Available in all required voltages
Can be built to customer specification
Complete your heating and control system
Control Panel Technical data

Material

IP65 enclosures normally in rigid polymer contruction with other materials available if required.

Components

All heater control panels must include the following components

MCB – Miniature Circuit Breakers for over current protection
RCD – Residual Current Devices for Earth Leakage protection (essential)
Contactors – Automatic Power Switching to the heater
Power Isolation – Switches to isolate the heater.

Connections

Provided to suit the customer installation. 230V standard but different voltages can be used.

Additional

Normally wall mounted but can be supplied with frames if required