Polaris Triton Tank Heater
Is a vertical cylindrical immersion heaters available with materials to suit most electroplating and corrosive solutions.
It is of robust construction with stainless steel or porcelain outer covers as standard, and titanium or inconel available to order. It has a ceramic core removable element.
Sizes 1 kw to 4.5kw in single or three phase with a head to IP65 and flying lead for easy connection leaving no exposed joints near surface of liquid (flying lead 1.5 to 7m long).
An over the side mounting bracket is available and they are of course compatible with Thermaster and Levelmaster controllers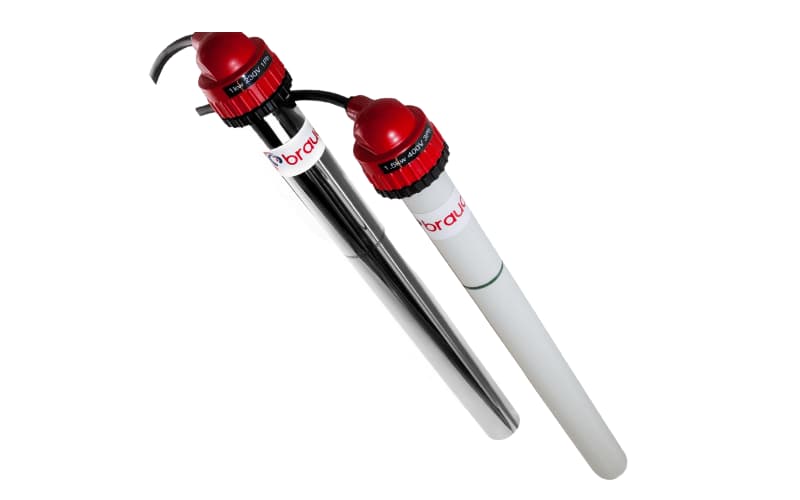 Electroplating
Electroless Plating
Hard and soft Anodising
Marine water
Process rinse tanks


Robust ConstructionSizes 1 kW to 4.5kW
Head to IP65
No exposed joints near surface of liquid

Over the side mounting bracket available
Flying lead for easy connection (1.5m to 7m long)
Single or three phase
Stainless Steel, Porcelain, Inconel, Titanium,