Polaris Popular Tank Heater
The Polaris Popular fluoropolymer immersion heaters are designed for use where aggressive chemicals need to be heated to temperatures up to 100°C. All heaters have optimum chemical resistance against corrosion caused by chemicals such as nitric, hydrochloric, sulphuric and hydrofluoric acids, and are inert enough to be used where non-contamination is a requirement.
The element has an open construction to allow free flow of liquid across the surface and to limit solid retention, which is particularly important when used in solutions which generate solid deposition such as Electroless Nickel and Copper plating processes.
The heater is thin enough to fit easily into confined spaces eg. behind anode baskets.
Popular Classic can be supplied with hanging brackets for vertical mounting or standoffs for horizontal mounting. The integral Braudeflex lead has no junctions and is continuous and flexible.
Popular Flex is supplied with a spliced connection to an electrical cable if you a longer lead with a flexible connection is required, and where the presence of a join in the cable is not a problem
Popular Cylindrical is for the tanks where a conventional flat model will not suit.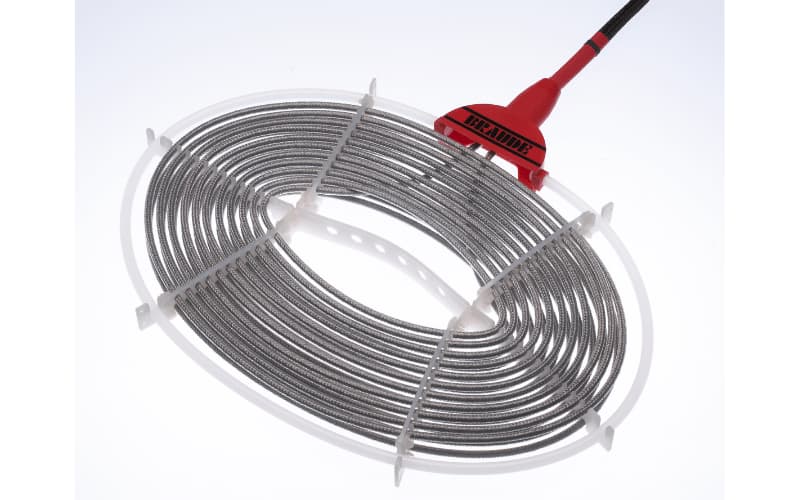 Electroplating
Electroless Plating
Chemical Polishing
Hard and soft Anodising
Frost protection for chemical tanks
Marine water
Will not corrode
Easy to install
Supplied with hanging brackets or standoffs
Low watt density
Anti deposit element
Fully flexible cable
High thermal efficiency