Hollow polymer floating ball blanket in sizes from 10mm to 150mm
Frogspawn Thermal Insulation Spheres form a floating blanket ideal for use on the top of open process tanks. The system consists of hollow polymer spheres which are usually polypropylene that are floated on the surface of the liquid to provide a continuous insulating layer. Workloads like jigs and components can easily pass through the layer. The system is used extensively by electroplaters, anodisers, steel processors and chemical manufacturers.
The spheres are supplied in PP as standard and other materials such as HDPE, PVDF available on request.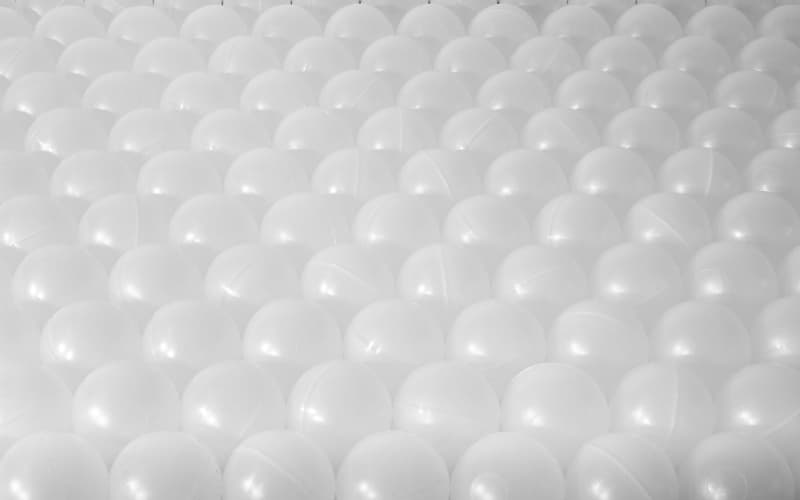 Open top tanks
All corrosive and acid solution
Electroplaters
Anodisers
Steel pickling
Chemical proceessing and manufacture
Reduce heat loss from surfaces by up to 75%
Reduce splashing from the liquid surface
Save energy
Create a more pleasant environment

Reduce corrosive effects of vapour on structure of buildings.
Reduce replacement liquid cost
Increase stability of bath temperature
Reduce vapour loss from surfaces by up to 90%