NEPTUNE heaters robust and reliable
One of the more recent developments in our product range is the introduction of the Polaris Neptune range of metal heaters which is designed for processes that does not require the application of fluoropolymer technology.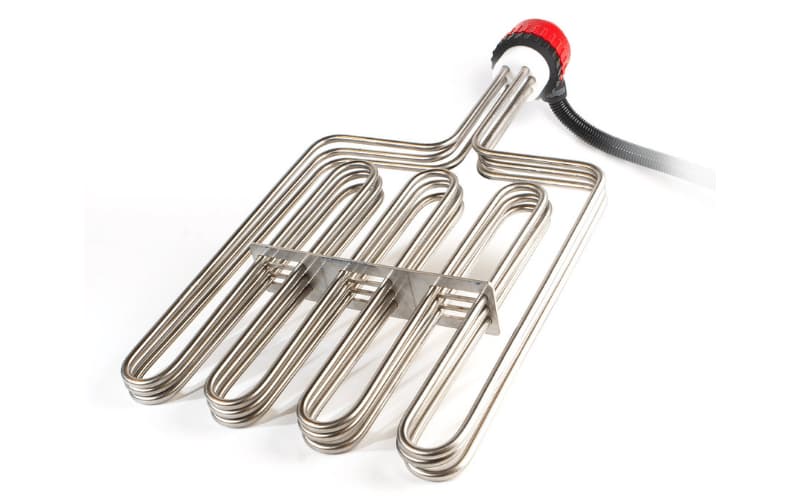 The Polaris Neptune heaters are available in a variety of materials and the principle features are:
A robust construction
A choice of either Stainless Steel or Titanium with other materials available to orderVarious Sizes from 1kW to 12kW
Option of either single or three phase
Flying lead for easy connection
Over the side mounting with bracket provided
Choice of configurations to suit process tank and available space
Compatible with Thermaster and Levelmaster controllers
Quality and reliability of a trusted brand
 
As our products are already widely used in industries such as Galvanising, Aerospace, Metal finishing as well as in the Chemical Industry, we are now able to offer a more cost-effective product to a wider range of customers.
Our technical department will design and shape your customised element depending on the physical space available and the fluid that is to be heated. If our standard heaters do not suit your application, special voltage, power output, dimensions, and shapes can be manufactured in a short time on request.
A testimonial from a happy customer:
"We recently fitted two Braude Polaris Neptune Heaters to treatment tanks to control the temperature of alkaline solutions. The heaters are compact and were easily and quickly fitted to the tanks at the required height. The heaters have consistently maintained the required temperature of 50º – 65ºC through continuous operation. No adjustments or maintenance has been required since initial installation. The Polaris Neptune Heaters have proved to be an efficient and cost-effective means of controlling solution temperature." — P. Smithers, Electroplating & Finishing Company, West Sussex.