2020 saw the completion of the installation of the Braude production lines at the new Heatrod Elements factory in Bolton. All Braude products are now produced in this modern facility alongside the extensive range of heating elements already available from Heatrod.
Customer service and engineering support are provided from the two sales offices in Bolton and Crowthorne.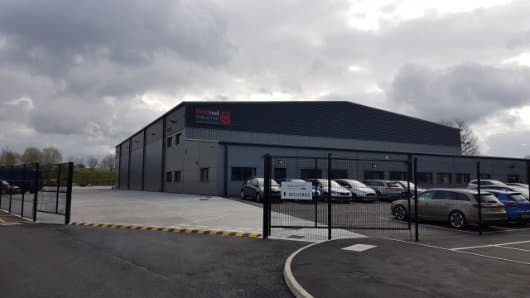 All Heatrod manufacturing is controlled to the high quality standards demanded by our customers and all production and processes are fully certified to BS EN ISO 9001:2015, in addition the factory is certified to the environmental standard BS EN ISO 14001:2015.
Excellent service and order turn around.
We maintain a stock of both finished goods and component parts so that products can be either despatched the same day as an order, or a non-stock item can be manufactured in a very short space of time. The paramount objective is to always satisfy customers' requirements. Our sales and technical staff are always available to provide advice and assistance.
Committed to future growth and development
Simon Ellam, the Managing Director of Heatrod Elements said 'the Braude division is a valuable and profitable part of our company but we know that if we do not invest in the brand it will not grow and we will not be able to continue to provide the current level of service to our customers.
Therefore all our developments are geared to enable us to provide better and more efficient products and service which in turn will lead to expansion. Our clients can be certain that we are here for the long term and will be able to continue to support our products once they are in use. We have some exciting opportunities through the infrastructure and resource of the Backer group and will be able to improve our service worldwide'.